In celebration of the 200th anniversary of the birth of Lady Ada Lovelace – namesake of the DLI Ada Awards and credited with being the world's first computer-programmer – on 1 July in Brussels, the Digital Leadership Institute hosted its third best practices roundtable of 2015 on getting more girls and women into digital studies and careers. At this first-ever transatlantic "Ada 200" meeting, attended by Brussels decision-makers in technology and policy fields, Ms. Cheryl Miller, DLI founder, and Ms. Teresa Carlson, Vice President Worldwide Public Sector at Amazon Web Services, facilitated a discussion that emphasized a need for the following:

sharing of best-practices between U.S. and European ICT organizations to increase global tech leadership by women;
driving girl- and women-focused digital skills and entrepreneurship initiatives; and
promoting "disruptive recruitment practices" that break industry stereotypes and "business-as-usual" hiring practices by ICT organizations.
Following the roundtable, Ms. Carlson spoke of her experience as a woman leader in technology in an inspiring talk to young participants of a g-Hive "3D Jewelry Design & Printing" workshop sponsored by AWS.  "You are leaders," Ms. Carlson told the teenage girls assembled.  "The skills you're learning will help you get into good schools, and if you keep at it," she promised, "I will come back here to recruit you."
Ms. Carlson underscored the commitment of Amazon Web Services to getting more women into digital studies and careers worldwide, and engaged her organization to support the work of the Digital Leadership Institute. As a start, AWS pledged sponsorship to the 2015 Ada Awards, a DLI initiative that recognizes outstanding girls and women in technology and the organizations that support them around the world.
Photos from the event may be found on the DLI Facebook page here (Album: Atlantic Ada 2015).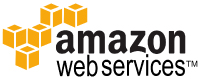 Ms. Teresa Carlson is vice president of worldwide public sector at Amazon Web Services where she is responsible for operations, strategy, sales and business development. She was previously vice president of federal government business at Microsoft, among several other positions, and worldwide vice president of marketing and business development for Lexign Incorporated. Before moving into IT, Carlson spent nearly 15 years in healthcare. Among her many honors is the March of Dimes Heroines in Technology Lifetime Achievement Award. She is also one of the Washingtonian's 100 Most Powerful Women.