The Digital Leadership Institute Board and Executive Team are actively involved in outreach activities with partners and stakeholders around the world that promote ESTEAM* leadership by girls and women. Find out about our outreach activities below, and please visit our calendar for upcoming events organised by DLI.
*Entrepreneurship and Art powered by Science, Technology, Engineering and Mathematics
---
11 September – Chamber of Commerce (Turin, Italy): On 11 September in Turin, Italy, Ms. Cheryl Miller, DLI Founding Director, will join an international working group hosted by the Chamber of Commerce – Women in Business Committee, to examine "opportunities for digitalization to promote women's empowerment." Results of the roundtable will be published and promoted to European stakeholders, including the European Commission.
---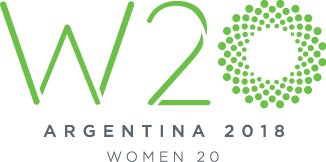 1-3 October – W20 Summit (Buenos Aires, Argentina): Ms. Cheryl Miller, DLI Founding Director, will join the W20 Summit, taking place on 1-3 October, as part of the 2018 G20 in Argentina. Cheryl is member of the EU delegation contributing to the international dialogue on the topics of Digital Inclusion, Financial Inclusion, Labor Inclusion and Rural Development.
---
18 October – d-Lab Roundtable at Biennal Open City (Barcelona):  On 18 October, Ms. Cheryl Miller, DLI Founding Director,  will contribute to a Barcelona Mobile World Capital roundtable on "Empowering Women in the Tech industry" in the context of the Biennal Open City festival of the Ajuntament de Barcelona. The roundtable is part of a celebration of winning projects for the 2018 d-Lab challenge.
---
To browse past activities with DLI and our partners, please click here.  Be sure to also visit our calendar, sign up for the DLI Newsletter and follow us on Facebook, Twitter & Instagram in order to keep up with DLI events and activities!