The Digital Leadership Institute Board and Executive Team are actively involved in outreach activities with partners and stakeholders around the world that promote ESTEAM* leadership by girls and women. Find out about our outreach activities below, and please visit our calendar for upcoming events organised by DLI.
*Entrepreneurship and Art powered by Science, Technology, Engineering and Mathematics
---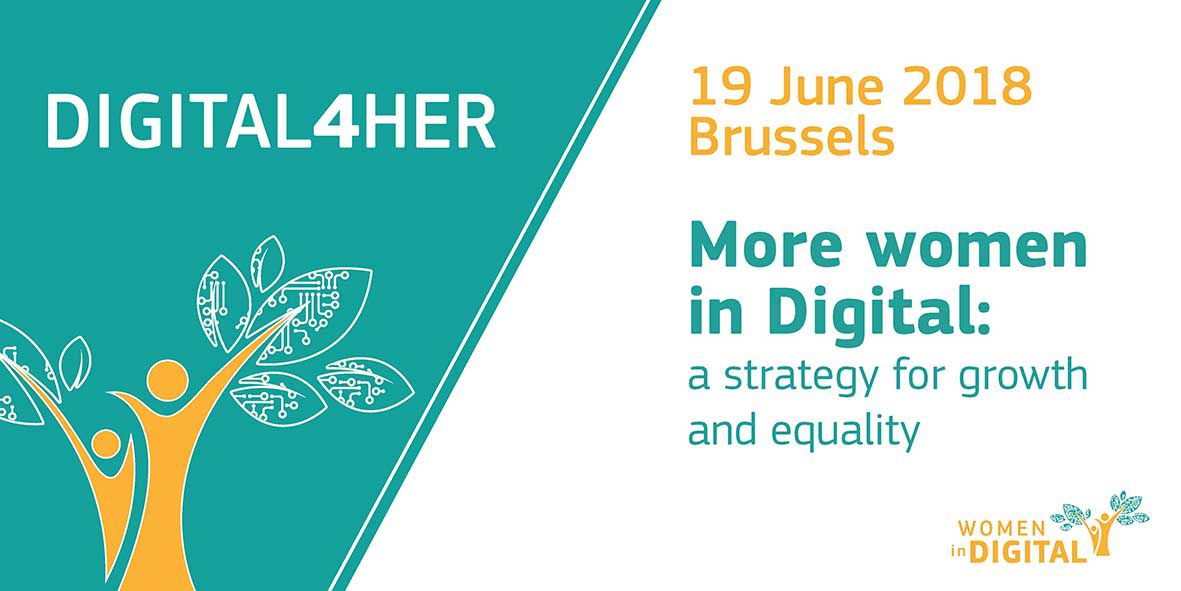 19 June – DIGITAL4HER (Brussels): On 19 June in Brussels, Ms. Cheryl Miller, DLI Founding Director, will moderate "DIGITAL4HER," a day-long European Commission event with the patronage of Ms. Mariya Gabriel, European Commissioner for the Digital Economy and Society, which event aims to promote greater participation of women in media, in digital sectors and in tech startup. Registration is here.
---
19 June – Women Entrepreneurs and the Future of Work (Brussels):  Ms. Katja Legisa, DLI Digital Brusselles Director, will join a European Parliament event in Brussels on 19 June, on the subject of "Future of Work and the role of Women entrepreneurs," hosted by KAGIDER and Mrs Gesine Meissner, MEP.
---
10 July – SEMICON West (San Francisco):   On 10 July in San Francisco, Ms. Cheryl Miller, DLI Founding Director, will moderate a panel on Diversity and Inclusion as part of the "Meet the Experts" program in the Smart Workforce Pavillion at SEMICON West 2018.
---
To browse past activities with DLI and our partners, please click here.  Be sure to also visit our calendar, sign up for the DLI Newsletter and follow us on Facebook, Twitter & Instagram in order to keep up with DLI events and activities!